Explorers Thorpe Park Visit
Date: 16th September 2023
Location: Thorpe Park
Sections: Explorer Scouts, Trips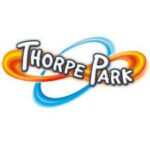 The fantastic leaders from Axe Explorer Units are organising a day trip Thorpe Park Resort on Saturday 16th September.
The cost of the day trip will be £50 per Explorer which covers the cost of tickets and return coach travel.
Deposit of £25 to be paid by July 20th to secure your place. The balance will need to be paid by Friday 25th August
The coach will leave Worle Station Car Park at 7.30am and return back to Weston around 8.30pm.
You can find more details about Thorpe Park here
Contact & Health details
You need to make sure your OSM health and contact details are up to date, your leadership team will remind you to do this
Electronics
The Park and the Leadership team will accept no responsibility for any loss or breakage of any electronic devices you choose to bring with you. So please be careful and be aware of where these are on your person.
Social Media
We don't want to prevent anyone from using social media to tell your family and friends about what a great time you are having, kindly organised by Scouting. However, there is a point where we must advise you not to use social media. This particular time will be when an incident should arise at the park. We have all seen situations occur on national news at various parks not only in the UK but around the world. What we need to prevent is unnecessary worry for those back home, whether they be friends or family. So, in the event of an incident occurring at the park, whether it involves anyone from Axe Explorers, or others at the park, please do not go posting anything. In the event of an incident occurring that requires us to find you all and ensure everyone is safe and sound, we will then consider the situation to at least inform family that all is well. I hope you can all accept this.
Please let the leadership team deal with any contacting of family unless you are told otherwise.
Please complete the form below to register for the trip.
Details of how to pay will be sent in the confirmation email